RECRUIT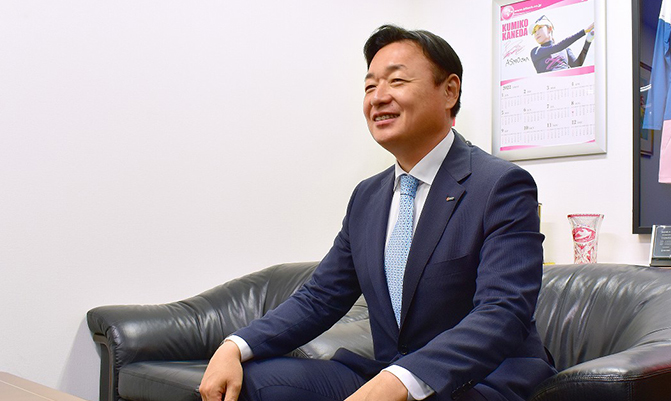 Trust people, Trust Yourself.
Hirokane Hidekazu
General Manager, Sales Division
After completing my training, I was selected to be the manager of a new store.
I had no experience at all, not even part-time work at a game center, but I was determined to make it a success! I was selected for the job because of my challenging spirit.
I had some difficulties due to my lack of experience, but with the support of my supervisor and the advice of my fellow trainees, I was able to learn that work cannot be done by one person and that it is only possible with the cooperation of those around you.
What kind of work do you do? is important, but who do you work with? It was an opportunity for me to change the way I relate to people.

Dreams come true when you wish for them, they don't come true when you don't wish for them.
There was a store in our company that had the largest sales in the company but had been in the red every year for the first five years since it opened.
Veteran store managers were appointed one after another, but they failed to improve the situation, and everyone branded the store as "no good".
Under such circumstances, I was appointed as a store manager in my fourth year with the company.
I decided that my goal was not to "increase sales" but to "make the store profitable".
By reviewing the entire store, including costs, and not just focusing on sales, this store became a profitable store.
This result was not because I was more capable than the other store managers.
The veteran store managers decided that it was "impossible" based on their experience, and the result was "impossible" as well.
I had less experience, but I strongly believed that I could achieve my goals, and the results showed.

Trust becomes force.
As the head of the sales department,
I want to run the best store!
I want to achieve the best business results!
As a result, I want to share the best treatment with the people I work with!
I am committed to this.
To achieve this, it is important to believe in yourself and your colleagues.
If there is trust, people and abilities will naturally gather there, and a good organization will be born, and a good organization always brings good results.
We aim to be a group that can trust each other!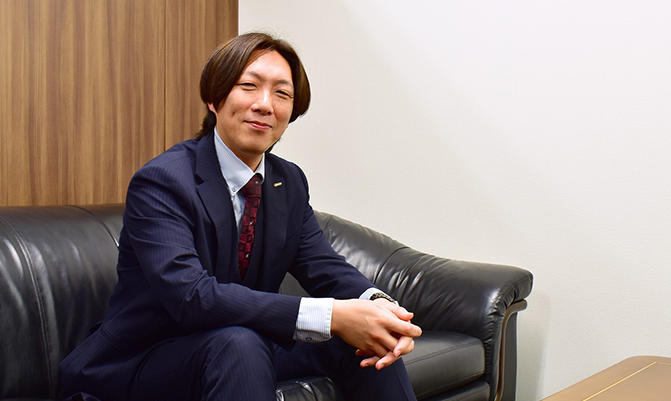 If you're motivated...
You'll be entrusted with big jobs.
Jun Matoba
Manager, Business Administration Section,
Administration Division
I spent my childhood playing a variety of games, and of course, even as an adult, I still love games.
That's how I met ASMO and became an employee, and at the same time I was put in charge of the store as the manager.
At first, I worked hard with a lot of anxiety and a little bit of expectation, but with the support of my seniors, bosses, and customers, I learned many things and gained a lot of experience.
I still can't forget the day the store opened more than ten years later.
I like the corporate culture of ASMO, where you can be entrusted with big jobs if you have the "will to do it".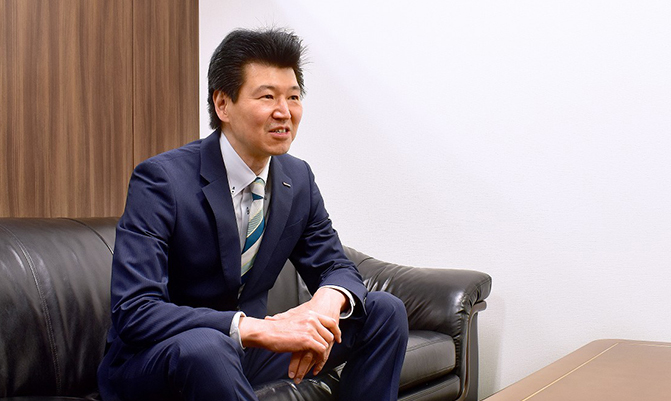 An environment where you can express your opinions and suggestions as you wish.
Takashige Chiba
Manager, Finance and Accounting Section,
Administration Division
For seven years after I joined the company, I worked as a store manager at a store in downtown Kobe.
At that time, my main job was store management and staff training.
I found it very rewarding to interact with customers, train staff, and raise sales through various store management strategies.
Later, the president asked me if I would like to work at the head office, and I started working at the head office, doing finance, accounting, and taxation.

ASMO's corporate culture is an at-home workplace where all employees can express their opinions and suggestions to their supervisors and executives, and where employees around them are always willing to help when they have problems.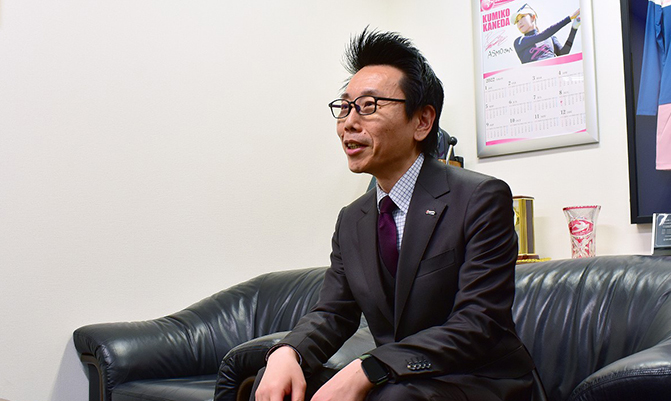 The Game Center of the New Era
Takuya Doi
assistant section chief, System Management Section,
Administration Division
As a system administrator, I am responsible for a wide variety of tasks ranging from IT maintenance to network construction as well as support for store operations and digital marketing.

I can do my best because I love the place called "Game Center".
Times have changed and the environment surrounding game arcades has changed, but we will protect the place and connect it to the new era because it is not only a place to play games, but also a place to socialize and a place that is deeply rooted in our lives.

We will continue to work with ASMO.
Believing that my business will lead to that.