RECRUIT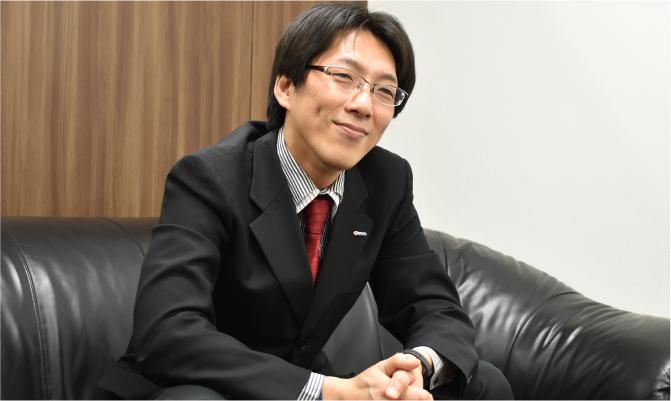 If you have "Motivation",
you will get big project.
Jun Matoba, Manager of sales management division, Main sales department
In my childhood, I spent a lot of time playing variety of games, and still I love games after grown up. I was lucky to know ASMO and as soon as I was hired, I was appointed as a store manager.
I worked diligently in the beginning with full of anxiety and a little expectation, while I learned a lot and gained a lot of experiences with support from senior staffs, bosses and customers.
I never forget the day when the store opened even more than decade past.
I like ASMO's culture which If you have "Motivation", you will be given the big projects.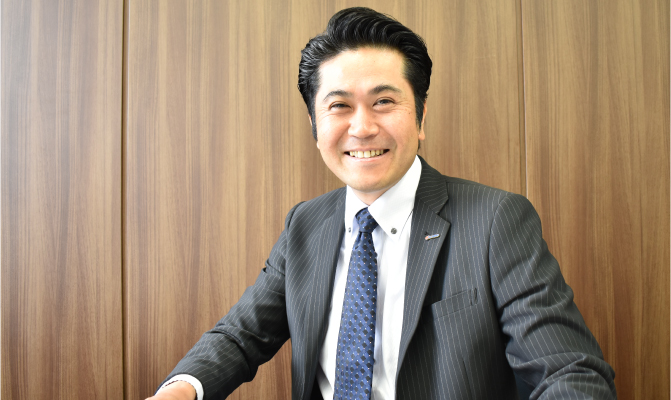 Right now,
I am still on the way to achieve my laughable big dream.
Eigo Yamada, Section Chief, Financial department, Project management devision
Both my work and my life is fulfilled because our work place makes you smile.
I don't say that every day is party (smile). When I concentrate on your work, sometimes we seriously exchange opinions to discuss projects.
Because everyone is serious about the work, we can laugh together at off time.
This is the company, this kind of fellows naturally gather up. Since there is clear separation between ON and OFF mode of the work, your you work and private life can be fulfilled.
Right now, I am still on the way to achieve my laughable big dream.
Because of that, I believe that I can be motivated and I can clear the hurdle with my colleagues together!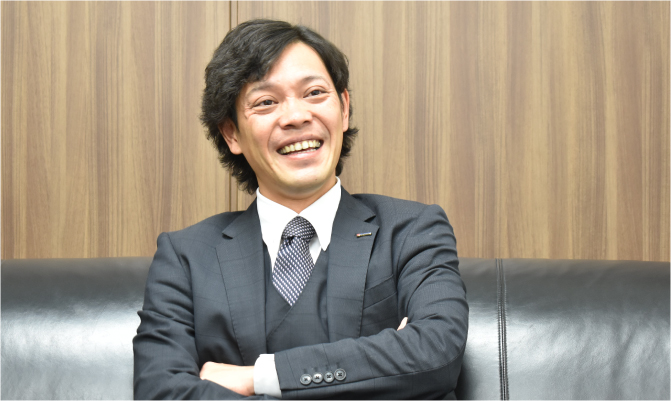 To make customer smile,
we have to smile.
Jun Suzuki, section chief, Business strategy department, Business Supervisory division
I work for business operation.
I order to make customers happy and smile, we must smile. This is the company taught me this.
Because we are in amusement industry, we have to think how we can make customers happy.
To consider this, you must think about fun things. With this considerations, our company is always advanced rapidly!
It has been 10 years since I, from Kanto(East region of Japan) area was hire to ASMO in Kansai (West region of Japan).
In the beginning, I was confused by the different dialect and cultures (laugh), but now I feel this area is my hometown after I was touched by Kansai's cultural "warm heart".
Currently I am working at the position which has heavy responsibilities and our achievement is rising every year with everyone's great support. You can hear the phrase "good team work" in commercial and by month, and this company is the actual example of this phrase.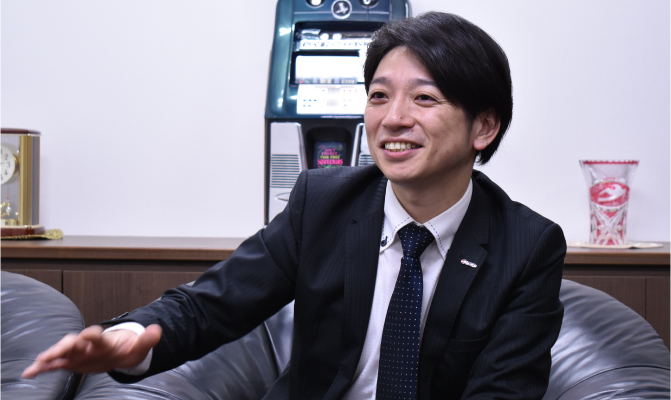 This industry's field still has unknown opportunities.
Hideo Sakaba, Vice section chief, Business strategy department, Business supervisory devision
Where there is a will, there is a way.
Key point is that you don't until you do, therefore you have to try. When I was freshman of this company, I learned from watching senior colleagues.
I believe that this industry field still has unknown possibility/opportunities. An out of box ideas may sometimes comes from out of common sense like factors.
Our company is full of activities. It is a great environment to execute your job. And there is many experienced senior colleagues to support you from behind.
Conquer this industry while enjoying like your playing a game.