COMPANY
SPONSORSHIP
It takes effort
to climb to the top
Proffesional Golfer Ha Neul Kim is a talented and famous player representing JLPGA.
Although our company is in a field of gaming operation, our goal to be #1 in our field and Ms.Kim's goal is to climb to the top in her field sharing the common attitude that puts constant effort toward the goal. As long as there is strong shared common attitube between spirit of our company and Ms.Kim's, we are delighted to support her as a sponsor.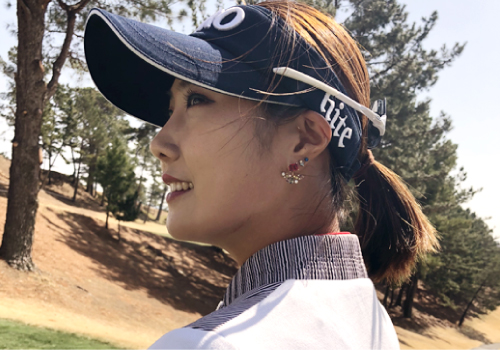 Professional golfer


Ha Neul Kim

Profile
belong to : HITE JINRO
birthday: December 17, 1988
Height & weight: 169cm, 52Kg
blood type: A
professional debut: 2006 (KLPGA)
Smile for appreciation.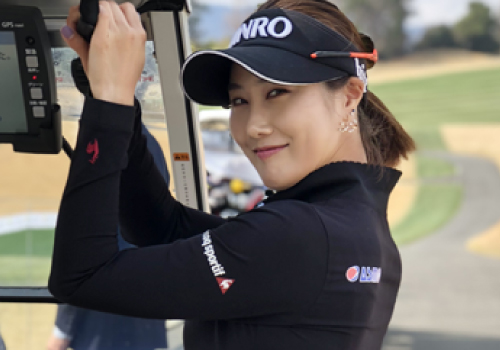 Proffesional Golfer Ha Neul Kim is not only a strong player but always has a beautiful smile on her face which earned her the title "Smile queen".
Since our company is a service provider, our principle is "when we meet with our customers, We smile, and We take smiling very seriously
Without respect and appreciation, it is difficult to have a great smile for others. We find it in player Ms.Kim's smile.
Be a global entertainer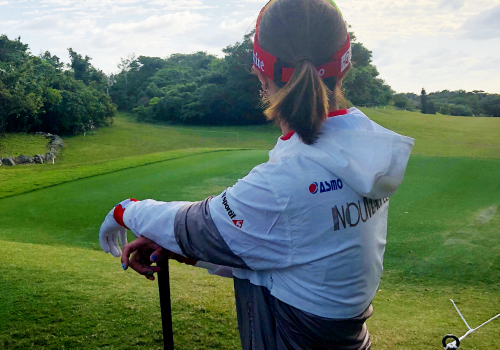 As a gaming operations company, 30 % of our company's sales share are accounted for by customers from Korea, China, Taiwan and other south east Asian countries. We are hoping to promote our company's products to these multi national customers through Ms.Kim's fighting spirits and beautiful smile.
Winning history
2017
Suntory Ladies
World ladies championship (official game)
Cyber Agent Ladies
2016
LPGA tour championship Ricoh cup (official game)
AXA Ladies in Miyazaki
2015
Munsingwear Ladies Tokai Classic
2013
MBN-KYJ Golf Ladies Open
2012
RUSH& CASH Charity Open Classic
【2012 KLPGA Money Queen】
2011
KLPGA All Star Game
E-Daily KYJ Golf Ladies Open
HITE, JINRO,CHAMPIONSHIP
Gendai Construction, Seol Economic Ladies Open
【2011 KLPGA Money Queen】
2008
SK Energy Invitational
Phoenix Park Classic
Heel State Sogyon Ladies Open
2006
Zenia Enzon Golf Tour